Sound healing instruments 
Handpicked from the lands of Nepal and India, we bring together these beautiful instruments for healing and meditation.
We have a collection of hand made and hand picked sound healing instruments from India & Nepal. These beautiful instruments includes Himalayan singing bowls, Tibetan Gongs, Native American Flutes and Didgeridoos. We've got different styles and notes in all of them; send us a message to know more!
Sound healing courses and trainings are ideal for Yoga Teachers and Therapists looking to enhance their offerings, but also for students looking to dive deeper into meditation and their yoga practice.
Don't miss out on an experience of a lifetime. Spaces are limited. All our sound healing courses are 30-day exchangeable and refundable. Risk free, Register now.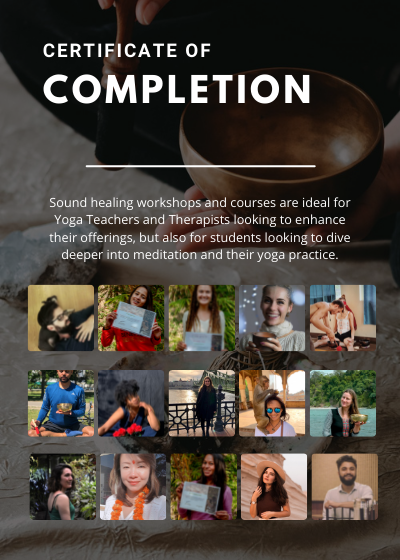 This course is for you if
Get updates on social media