Best Yoga Teachers in Rishikesh
An integral part of our beautiful yoga family!
Meet our group of international yoga instructors who are here to expertly guide you through your yoga training in Rishikesh. Their combined years of experience and intuitive teaching approach provide an in-depth understanding of the ancient wisdom of yoga as well as practical teaching techniques.
Mahesh Kothari
TRADITIONAL HATHA YOGA & FLOW
Mahesh Ji started dabbling with yoga when he was a really young age. He started formal classes at very young age like 19 years in a very small local classroom based on donations or free of charges. His reason of teaching is wanting to make everyone happy and also spread the wisdom of yoga to peoples who want to healthier physically and spiritually.
He is one of the most respected teachers in Rishikesh and most of his students are currently teaching oversees in USA, China, Thailand, Vietnam, Germany and all over the globe. His teaching style is traditional Hatha Yoga.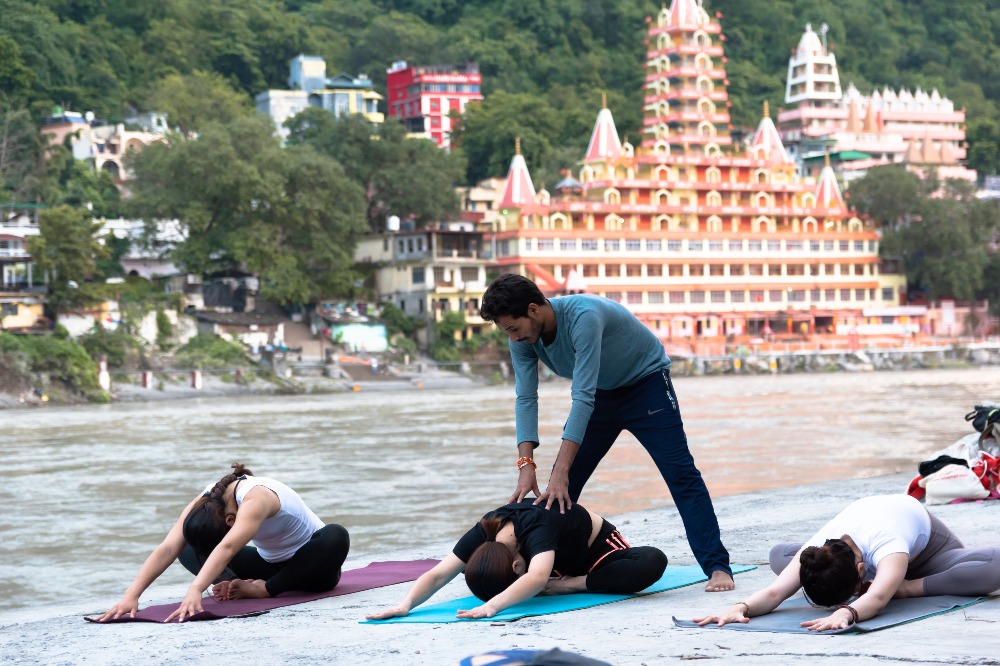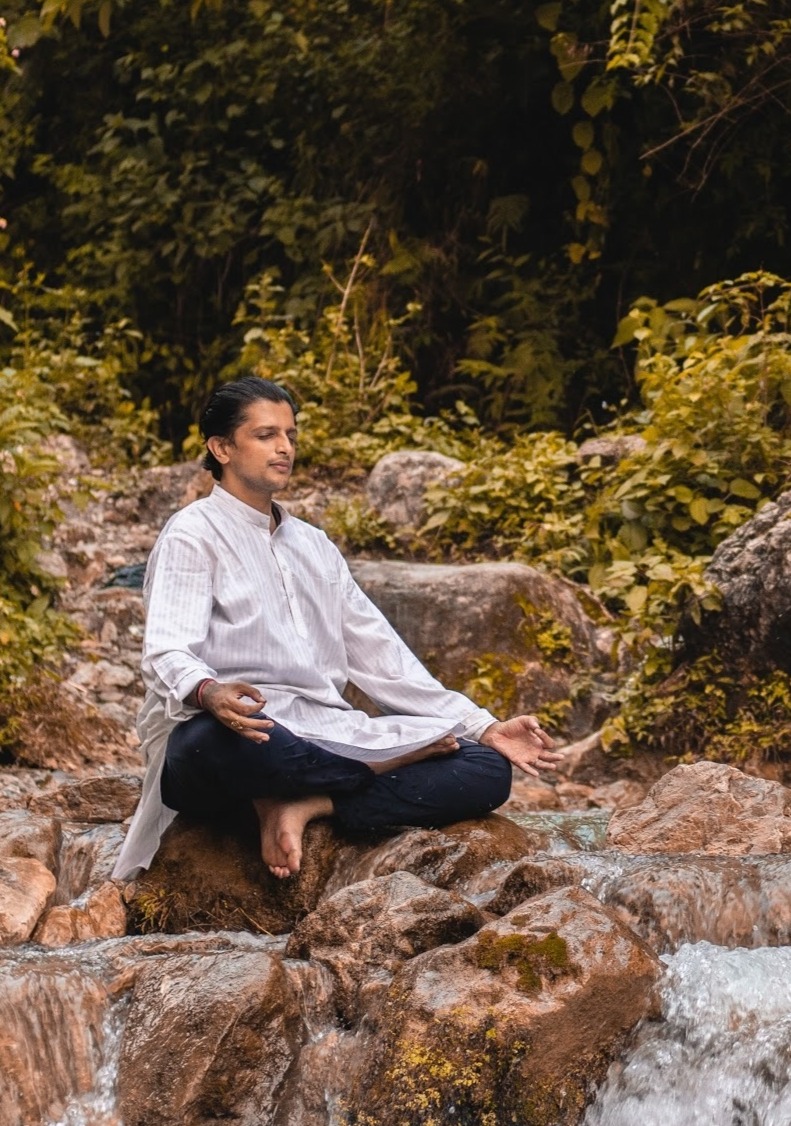 Bhavesh Bhimanathani
MEDITATION  | PHILOSOPHY | PRANAYAMA
Bhavesh teaches pranayama, philosophy and meditation. He attributes every aspect of his life to Vanamali and his Guru's grace. He is certified by reputed institutions like Kaivalyadhama, and Swami Rudradev Yoga Centre.
Bhavesh also founded a Mumbai-based yoga group called Yoga Virtually. He has conducted sessions at large corporations like Tata Power, Reliance Group and Gujarat Maritime Board. He not only understands the subject matter, but lives it everyday thus imparting true knowledge to his students.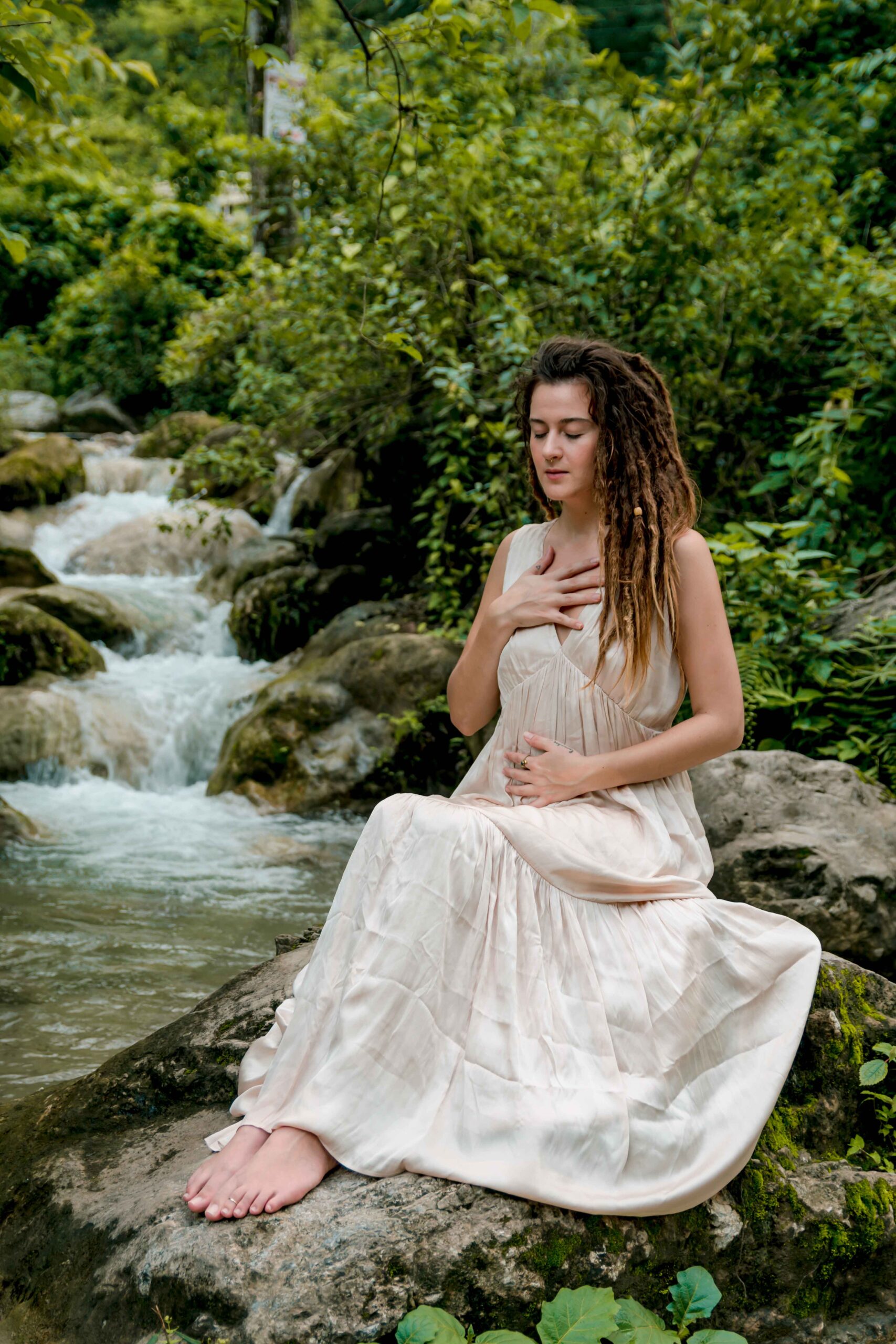 Jessicah Birch
Reiki | Kundalini | Yin Yoga
Jessicah is a spiritual teacher and intuitive healer. She has been practicing and teaching yoga, meditation, breath work and Reiki since 2015. Since then she has accumulated over 1000 hours of training and taught more than hundreds of students. 
Growing up in Canada Jessicah felt something missing from her life. It was her journey of self love and self discovery that took her on the spiritual path of devotion, and lead her to India. Now she specializes in teaching people healing techniques and guiding them along their spiritual path.  She teaches Reiki, Kundalini, Yin Yoga and Vinyasa Flow at Rama Space.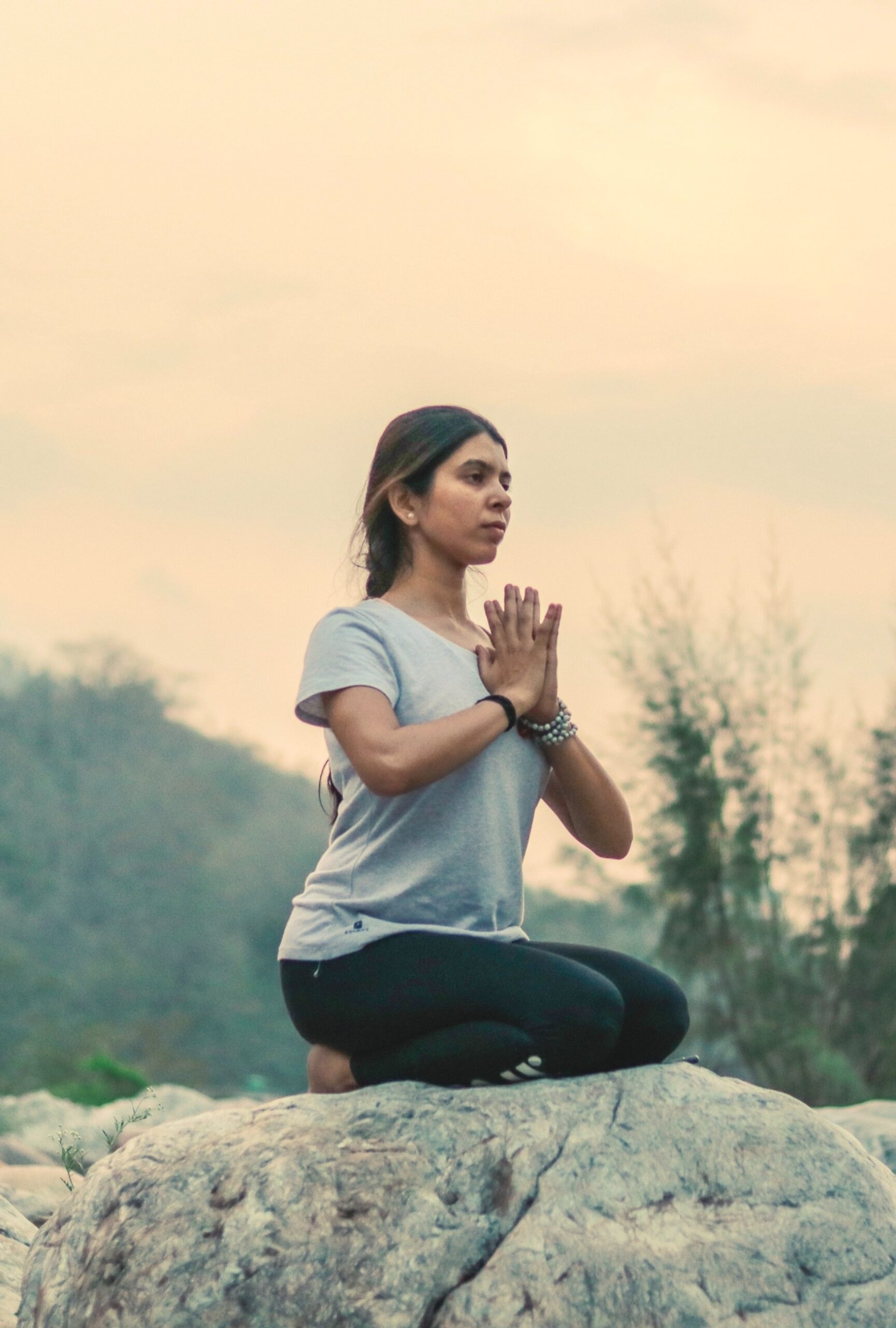 Parveen Sharma
YOGA ANATOMY | PRANAYAMA
Parveen is an expert at pranayama, philosophy, anatomy and meditation. She is a graduate in yogic health and psychology, and has also earned a Master's degree in yogic consciousness and human excellence from Dev Sanskrit University. She is also adept at yogic health, Ayurveda, nutrition and pranic healing.
With over four years of teaching experience, Parveen has taught yoga in different parts of India to students of varying age groups and treated complex health conditions. She is a bundle of unreserved joy, and is unlikely to be found without a smile on her face. Parveen brings the same energy to the classroom and makes learning fun for her students.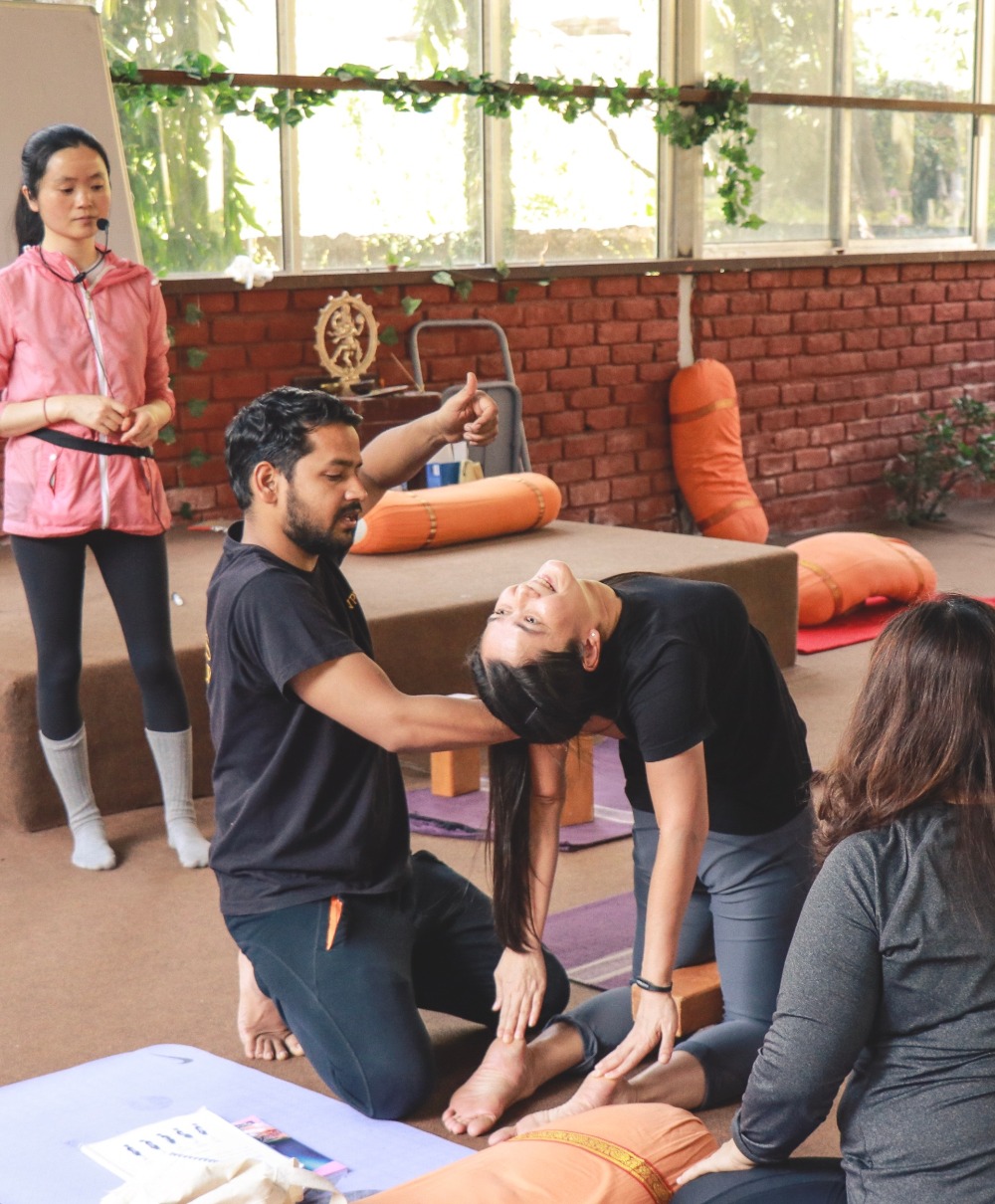 Rajeev Nautiyal
ALIGNMENT & ADJUSTMENT | ASHTANGA
Yogi Rajeev Kumar Nautiyal holds a bachelor in Engineering from Graphic Era University. After months of experience in the area, he felt the need to change his life for a more meaningful one and found himself immersed in yoga as a life-changing philosophy.
As well as attaining a 500-hour TTC certificate, he has also graduated in Yogic Science from Uttarakhand University and in Yoga Naturopathy. He currently teaches Ashtanga and Alignment & Adjustment, at Rama Space. Rajeev Ji brings with himself an experience of more than 5 years of teaching.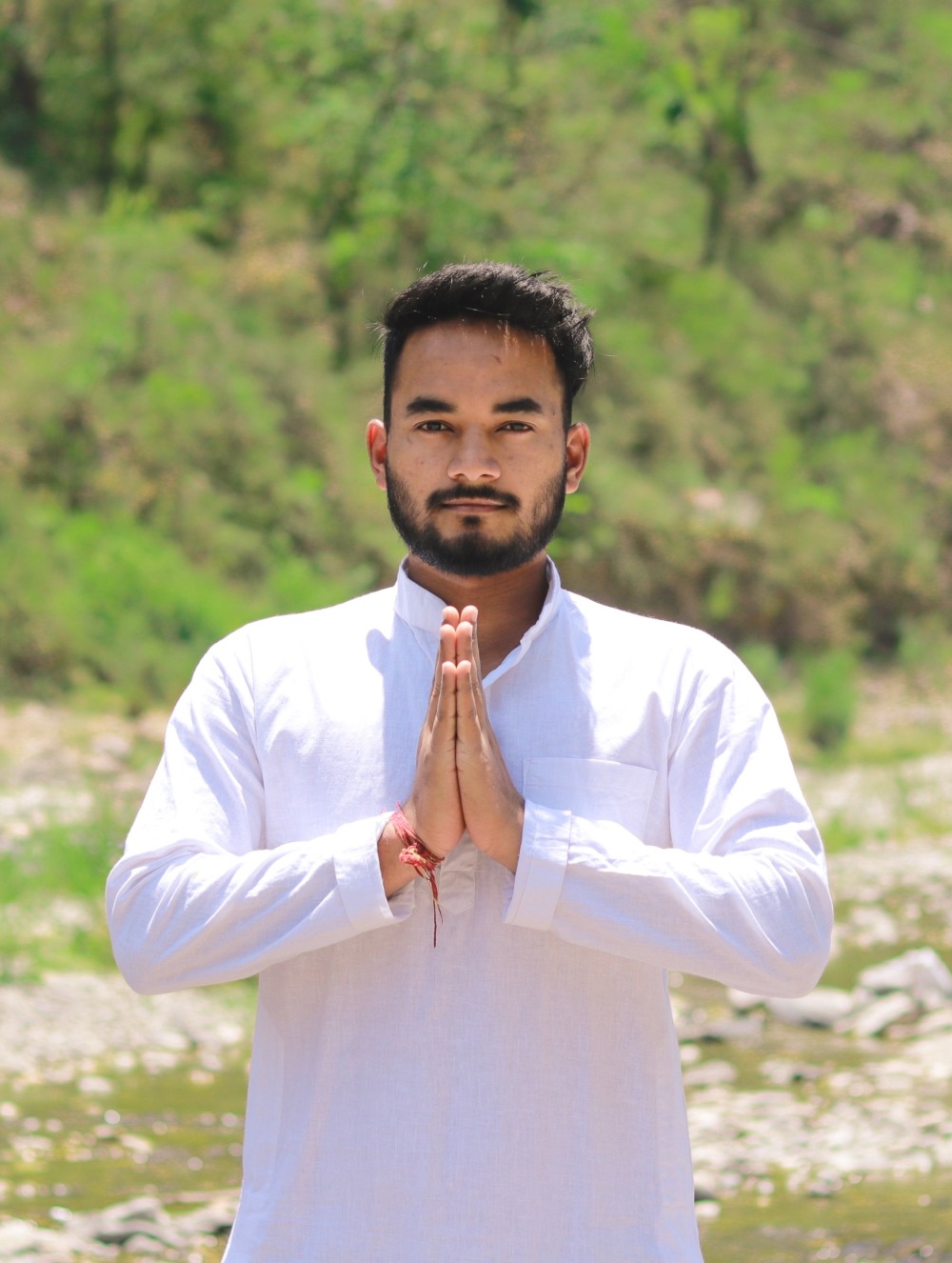 Ashish Gunsola
VINYASA FLOW
Ashish Ji was born and brought up in Rishikesh. He did his schooling in a private school in town and after that did his Bachelors in Communication (B.Com) from Shri Dev Suman University in Uttarkhand. It was here that he found out his intense desire to experience yoga.
It was a sudden move on his part that his intuition lead him to follow the path of spirituality. After that he did his Masters in Yoga from Uttarakhand Sanskrit Mahavidyalaya and learned under the feet of many Yoga Guru's. He currently teach Vinyasa flow and Restorative yoga at Rama Space.
A facilitator is a person who helps a group of people to work together better, understand their common objectives, and plan how to achieve these objectives, during meetings or discussions. We are lucky to have such wonderful people as a part of our team, who at times are our course coordinators for specific months. If you are interested in working with us, Click here
What we offer
Yoga and healing goes together – here at Rama Space we offer several recreational activities which are not only good for your body but healthy for your mind as well. The environment matters as much as a healthy diet while you maintain your learning from the best in class teachers.
"One of the best experiences i ever had was to choose Rama Space for my hiking yoga retreat."
"I'll definitely recommend to learn from abi. His knowledge is precise and perfectly time distributed!"
"A blend of yoga and hiking is definitely the right choice for everyone. Thank you guys! See you all soon"
"Beautifully curated itineraries and such amazing landscapes, i wish i do stay and learn more. Well done guys!"
"Great experience of sound healing with Master Abi.
Teaching is very informative, well structured & so cool to try! "
"It's a totally different world of meditation and energy healing. I'll definitely recommend rama space to others."
Great Experience, Very Recommended

Great experience of sound healing with Master Abi.
Teaching is very informative, well structured & so cool to try!

With Abi's course & inspiration , I'm eager to pursue the path of sound healing ❤️
Well structured course

Abi is a great teacher, very knowledgeable and detailed. He is very good at explaining things and simplifying them. I would highly recommend the sound therapy course. He is also very passionate about the art and will go over and above what is expected!
Highly recommended

I learned the amazing art of sound healing from Master Abhi and could only recommend others further to try the course. The classes were concise, well structured and informative. Looking forward to continue my practice and experience the various benefits of sound bath and healing.

 
The Best Teacher

Master Abi is such an experienced and patient teacher that he brought me into another whole new world of sound healing experience and learning. His in-depth knowledge about sound and chakra therapy is definitely a great asset that I wish I can further my studies and practices with him again in the near future.