Why hiking yoga is the right yoga!
लोकाः समस्ताः सुखिनो भवन्तु॥
May all (samastāḥ) the worlds (lokāḥ) become (bhavantu) happy (sukhino).
Don't miss out on an experience of a lifetime. Spaces are limited. All our retreats are 30-day exchangeable and refundable. Risk free, Register now. 
Shared Accommodation
$500 
2 pax
single room
attached washroom
Private Accommodation
$600 
1 pax
single room
attached washroom
Why hiking yoga is the right yoga!
Hiking Yoga is a style rooted in hatha yoga with an emphasis on accessible and creative movement practices in a flow. Plus, meditation and pranayama helps regulate your breath and relaxes the mind. 
Hiking in the Himalayas is an overwhelming experience, and with some yoga practice with our professional yoga teachers and team leaders you are learning as well as enjoying in the rawness of the nature. The feeling of walking on the fields and crooked trails, dwindling pathways into the forest, feels something deeper to the self. 
We developed these practices after a lot of research and experience in the yoga world. A mix of Traditional Hatha Yoga and modern workout movements, along with the beauty of nature, Hiking Yoga is the right choice for everyone.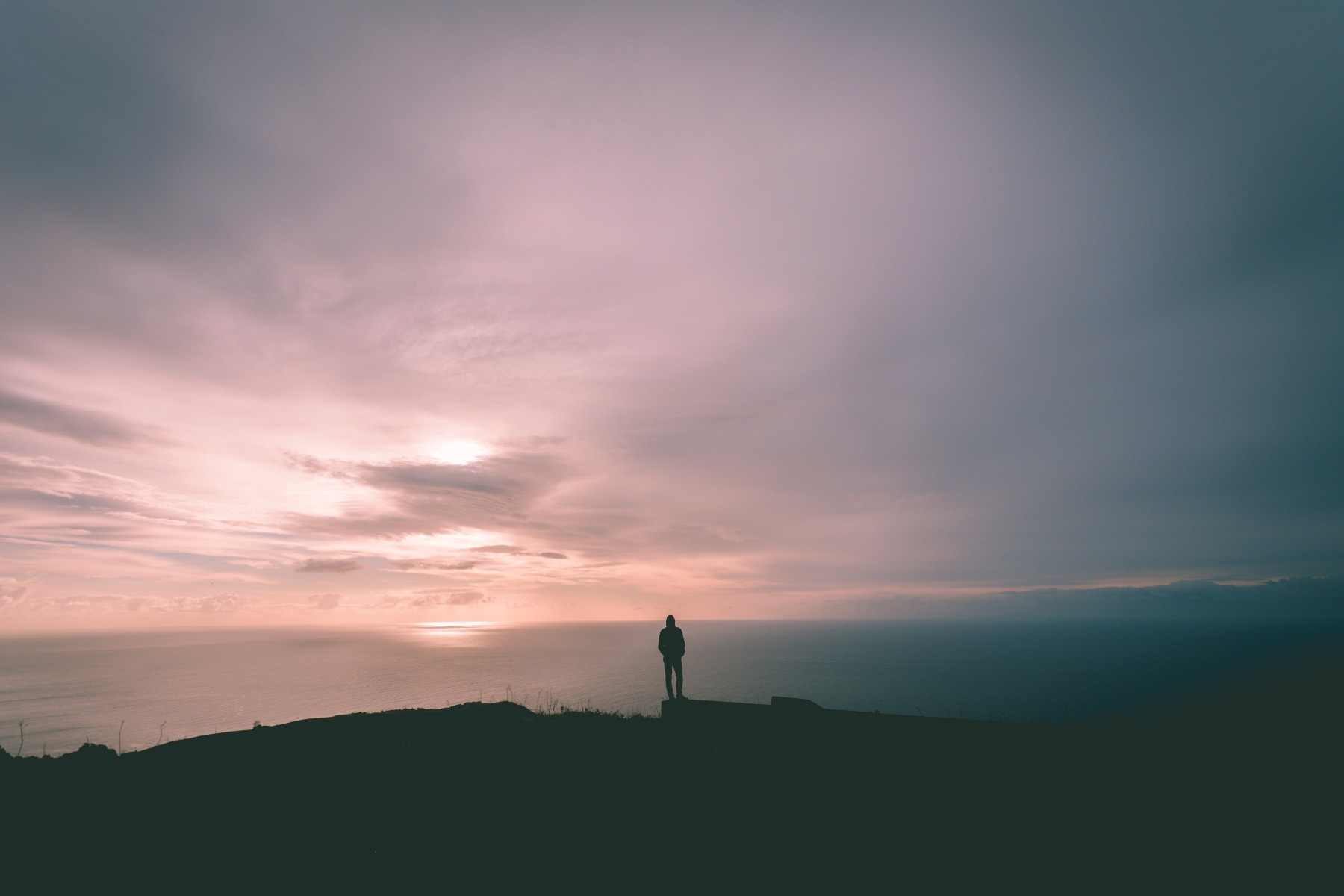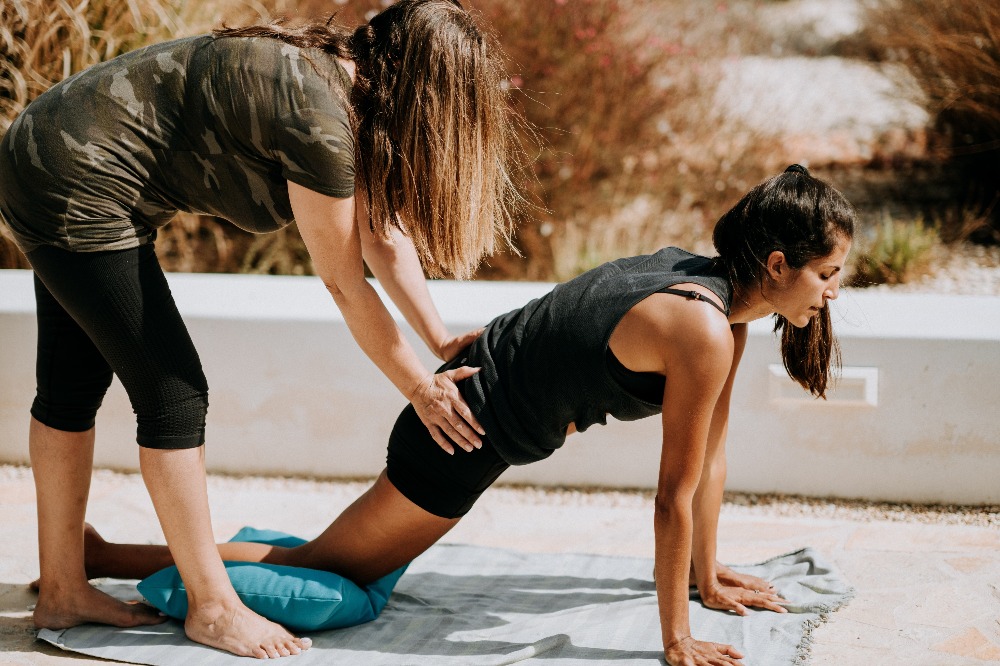 Experience the pure environment of the Himalayas!
The mountains and their magic leaves no one untouched. As you hike on the laden path of  rhododendron, oak and pine trees, the mystical mountains treats you with stunning landscape views. The trail is not so difficult and is considered the best if this is your first time in the Himalayas. Mother-nature shows out its stunning colors with the diversity of flora and fauna, including rare species of birds and musk deer along with other animals . The landscape has a variety of more than 200 species of birds.
 You also get to climb up to one of the highest Shiva temple in the world. Tungnath temple is one of the Panch Kedar, the holiest of Shiva temples and is up to thousands of years old.  The 360 degree view of Himalayan peaks from the Chandrashila summit is one of the best experience one can have in the mountains. At last, the sunrise from Kartik Swami Temple wraps up the trek with some amazing memories to cherish for the lifetime.
Day 01 : Drive Rishikesh to Ukhimath.  Rest and acclimatize ; 182 km, 7 hour.
Ukhimath is a small town situated in Rudraprayag District of Uttarakhand State. The afternoon is yours to explore the nearby small market and get a glimpse of the peaceful, untouched life of mountain people, a world far removed from modernity. Go to the village temple for evening prayer and seek blessings from the local deity. Overnight stay in tents or hotel.
Day 02 : Drive Ukhimath to Sari and Trek to Deoriatal; 40 min drive, 2.3 km trek.
The drive from Ukhimath to Sari Village go through a scenic route with mesmerizing mountain views. Sari is a small village capped with beautiful lush greenery and amazing mountain peoples. Our adventure begins on a well-defined rock trail, with a gradual climb up the mountain. The uphill climb of 1 hour will bring you to the grand view of Deoriatal, with Chaukhamba massifs and other Himalayan peaks looming in the background. Overnight stay in tents.
*2 yoga sessions on day 2.
Day 03 : Trek Deoriatal to Chopta – Baniyakund (2680m) via Rohini Bugyal; 15 km, 7 hour.
Rohini bugyal is a small meadow in between the chopta rhododendron forest. It has some amazing views of Kedar dome and Kala Parvat peaks. This part of the forest has some of the oldest oak, maple and rhododendron trees of the Kedarnath Sanctuary. Chopta known as the 'Mini Switzerland' of India is a pristine natural destination lying in the lap of Himalayas. It offers a scenic view of several Himalayan peaks namely Trishul, Nanda Devi, Chaukhamba and many more.
*2 yoga sessions on day 3.
Day 04 : Trek to Chandrashila(3700m) via Tungnath & Drive to Kanakchauri; 8 km trek, 3 hr drive.
Tungnath temple at 11,400 ft is one of the highest Shiva Temple in the world. A spectacular 360 degrees view of Garhwal and Kumaon mountains can be seen from the Chandrashila summit. One can have a clear view of several Himalayan peaks, namely Nanda Devi, Trishul, Nandaghunti, Kamet, Chaukhamba, Kedardome, Thalaysagar and Gangotri ranges. Hike down to Chopta and drive to Kanakchauri village for overnight stay.
*2 yoga sessions on day 4.
Day 05 : Trek to Kartik Swami Temple(3050m) & drive back to Rishikesh; 3 km trek, 180 km drive.
Early morning trek to Kartik swami temple (3 km one way) and back. Post breakfast board our awaiting vehicle and drive back to Rishikesh. Lunch on the way and trip finishes at Rishikesh.
+ All arrangements for staying and camping while on the trip.
+ Travel (in a comfortable car/suv/similar vehicle) and meals while on trek.
+ Trek equipment including Tents, Sleeping bags, Mattress, Kitchen & Dining Tent and other utensils.
+ Safety equipment and Medical Kit.
+ Trek Permits and entrance fees.
+ Professional Trek Leader, Yoga Teacher, Guide and Support staff.
– Personal Insurance & Expenses(Private Accommodation @100 USD extra)
– Any costs arising out of unforeseen circumstances such as bad weather, landslides, road conditions and any other circumstances beyond our control.
– Tips and Gratuities (We recommend 5-10% of your trip cost – To be distributed among the Team) – Personal Choice
– Anything not mentioned under the head inclusions.
About Rishikesh
We chose Rishikesh, home of the Sages and Yoga Capital of the world, as our home. Sitting in the foothills of the Himalayas, Rishikesh is popular amongst westerners and deeply immersed in spirituality. It is a cross culture of Indian mystics, monks, and western spiritual seekers. It has a nearby airport, good healthy food options, a diverse ex-pat community, and stunning natural scenery. It is known as the pilgrimage town and regarded as one of the holiest places to Hindus. There are many unexplored hikes and small treks in and near Rishikesh. It also supports major adventure activities such as 'White water river rafting', 'Kayaking', 'Bungee Jump', 'Giant Swing', and many more.
Gallery
Hiking in the Himalayas provides one with an opportunity to dive deep in to the nature's of one's own being. The energy of these mystical mountains leaves no soul untouched. Get ready to mix yourself the local culture of the village people and the surreal beauty of these snow clad peaks in our Hiking yoga retreat.
Don't just listen to us. Here are what people say about us.

SUN ARMOUR

WATER SHIELD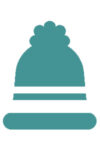 WINTER GUARD

GENERAL ITEMS

PERSONALIZED GEAR
Don't miss out on an experience of a lifetime. Spaces are limited. All our retreats are 30-day exchangeable and refundable. Risk free, Register now. 
Shared Accommodation
$500 
2 pax
single room
attached washroom
Private Accommodation
$600 
1 pax
single room
attached washroom
You will book your international ticket into Indira Gandhi International Airport (DEL). You can either take a direct cab from Delhi to Rishikesh (75 USD) or you can fly to Dehradun Airport (DED). Our school driver will be at the airport to receive you and you'll reach the school in 45 minutes.

It depends on country to country. Please check it online before applying for visa directly.

There are no required vaccinations for travel to India. However, it is better to consult with your primary care physician to make a decision on what is best for you. 

Yes, your pick up from Dehradun Airport (DED) is free and included in the retreat fee. If you need a taxi from Delhi to Rishikesh, it'll cost you 75 USD* and we'll arrange for you. For your departure you may book with us before leaving.

On different nights we'll have the experience of different accommodations, from tents to hotels to home-stays, you'll get to know a different part of the world. Please check itinerary for more information.

Yes, 3 delicious vegetarian meals are included daily. The Cafe in Rishikesh offers tasty, healthy vegetarian food, all with vegan options. While on retreats outside of Rishikesh we have a team of professionals who take care of your healthy diet all through the retreat.

Gratuities are not included in the price of your trip. However if you receive exceptional service by staff or other employees helping you throughout the trip then an additional tip is always appreciated. We suggest a budget of around $5-$10/day per guest (Personal Choice).

We get hundreds of travelers each year who go on retreat alone. If you are traveling without a friend or partner, but prefer to share your room, we will do our best to match you with another traveler of the same gender. If for some reason, we are not able to match you with a roommate, a single supplement will apply. 

If you prefer to have your own private room, a single supplement will apply.

All courses include a $130 non-refundable / non-transferable deposit, which is required to hold your spot for the course. 

All payments to Rama Space are non-refundable & non-transferable. The purchase of travel insurance is strongly recommended to ensure you are covered should any unexpected event arise. However, going to the mountains is always a beautiful adventure on our retreats.